← Projections index
The Women Film Pioneers Explorer
The Women Film Pioneers Explorer (WFPE) allows users to explore the invaluable research of the Women Film Pioneers Project (WFPP). Implementing the WFPP's biographical data, the WFPE offers additional perspectives on the rich collection with the means of interactive data visualizations. Different tools and techniques were applied by students to present the data in a geographical, chronological, and hierarchical manner. Besides exploring new ways of displaying research, the website seeks to encourage active participation in the WFPP by emphasizing the many blind spots in film history. Ideally, the WFPE will stimulate further initiatives to make creative use of existing research data in the field of women and film history.
The WFPE is the result of an application-oriented seminar in computer science that was conducted from Winter 2020 to Summer 2021 at Philipps-Universität Marburg. The project was co-led by Dr. Sarah-Mai Dang, Principal Investigator of the BMBF Research Group Aesthetics of Access. Visualizing Research Data on Women in Film History (DAVIF) at the Institute of Media Studies, and Prof. Dr. Thorsten Thormählen, Head of the Graphics and Multimedia Programming Group at the Department of Mathematics and Computer Science at Philipps-Universität Marburg.
Students
Henri Dickel, Matija Miskovic, Kharazm Noori, Christian Schmidt, and Atefeh Soltanifard
Supervisors
Dr. Sarah-Mai Dang, Prof. Dr. Thorsten Thormählen
***
Click on the image to start interacting with the Women Film Pioneers Explorer!
Explore where women worked via an interactive map!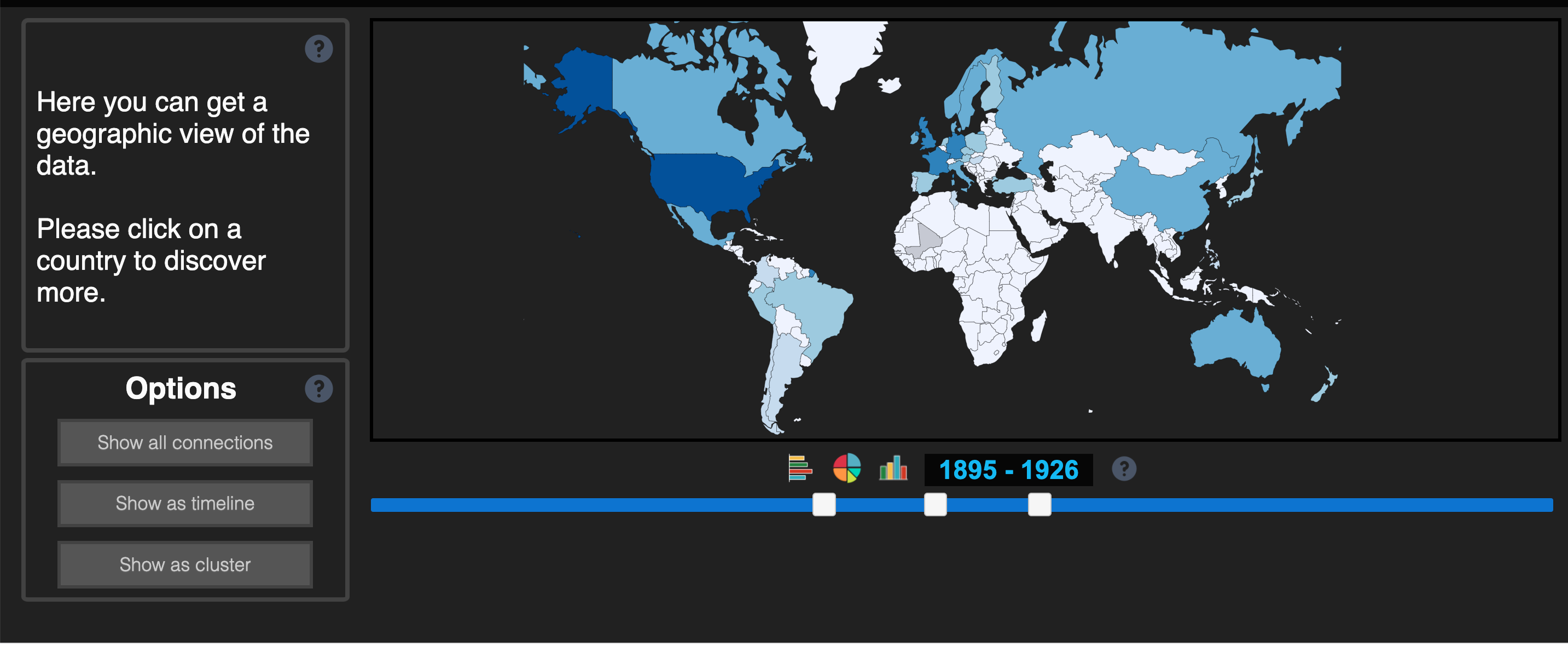 Explore women's various occupations via a cluster visualization!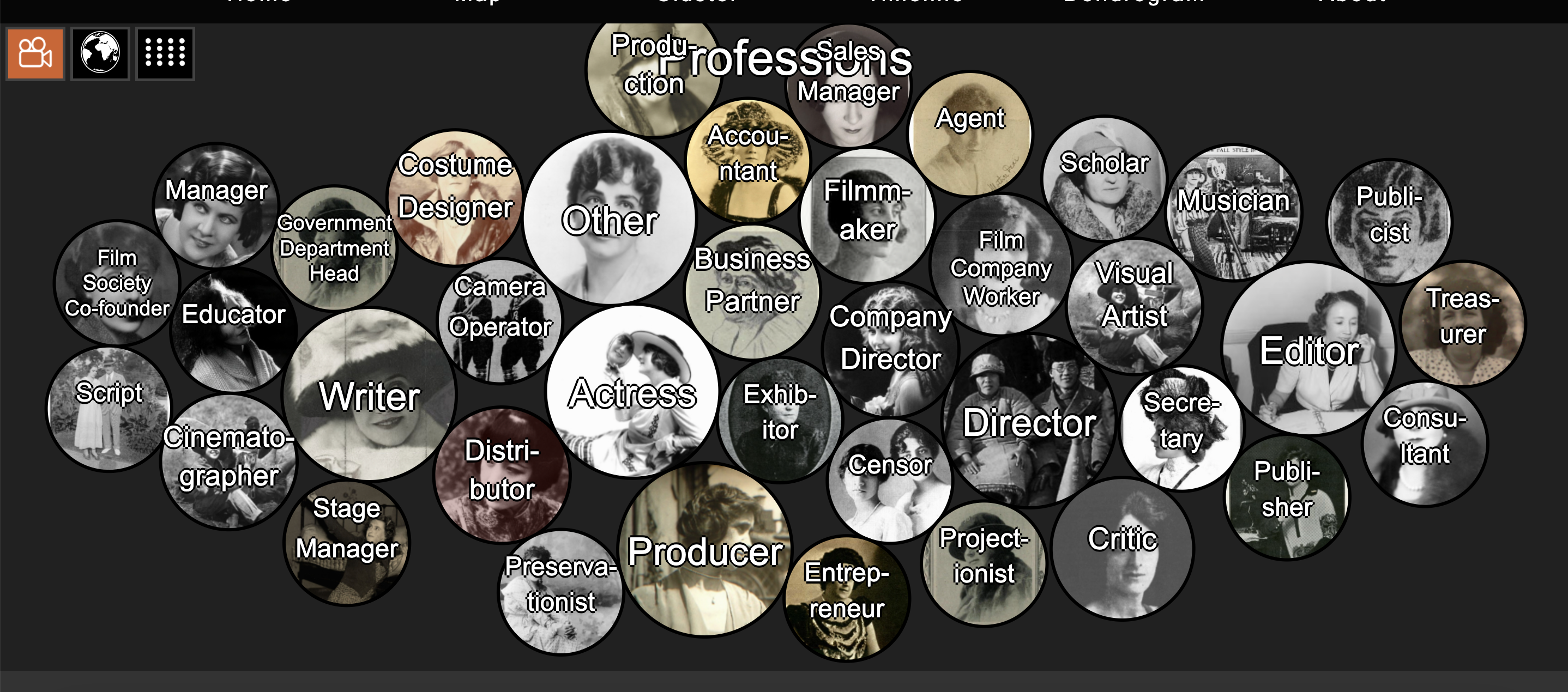 Explore women's lives via an interactive timeline!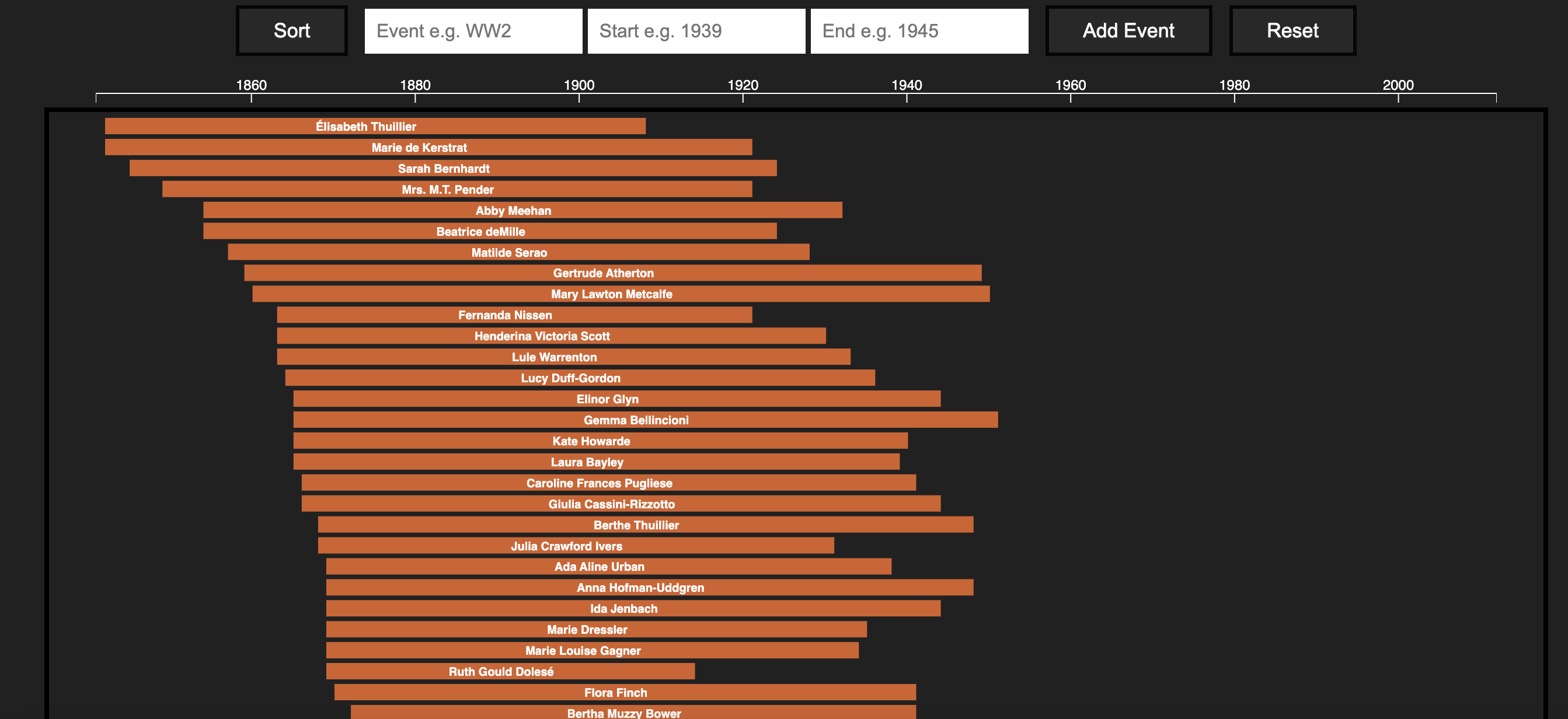 Explore occupations via the hierarchical dendrogram!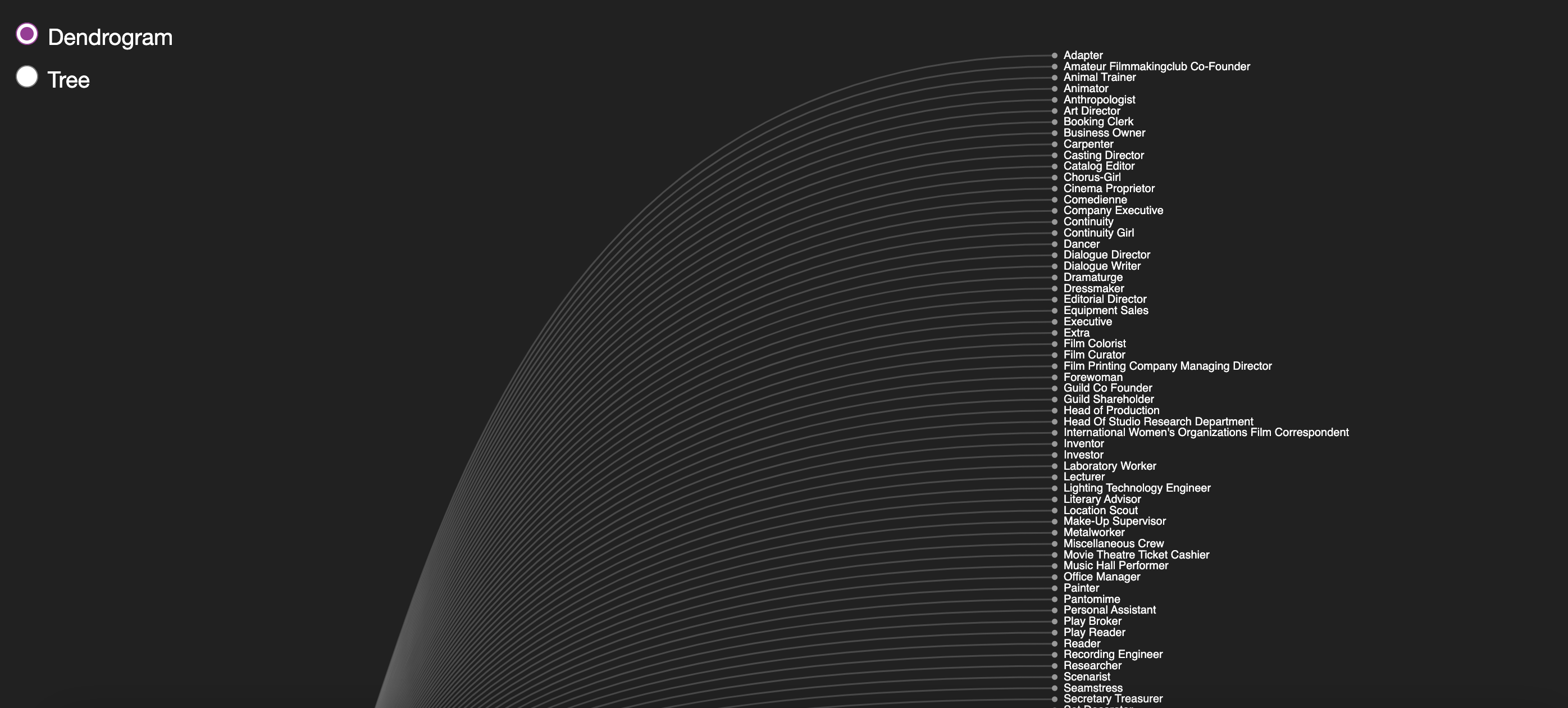 WFPP is a partner project of DAVIF. The WFPE can also currently be accessed at the following URL: https://www.online.uni-marburg.de/women-film-pioneers-explorer/index.html.
Citation
Dang, Sarah-Mai. "The Women Film Pioneers Explorer." In Jane Gaines, Radha Vatsal, and Monica Dall'Asta, eds. Women Film Pioneers Project. New York, NY: Columbia University Libraries, 2022. <https://doi.org/10.7916/qstv-pa09>